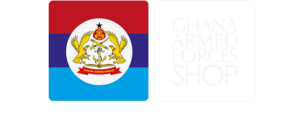 The GAF (SHOP) is the exclusive supplier of military uniform and accoutrements – tactical,
survival and outdoor – for the Ghana Armed Forces.
Founded in 1999, the GAF (SHOP) has continued to provide the Ghana Armed Forces
with top quality merchandise and the finest service for over two decades.
As a part of our forward thinking, we have introduced the e-commerce platform of Ghana Armed Forces
Shop to service our illustrious servicemen and women wherever they may be serving. The GAF (SHOP)
continues to service all our customers from the same physical address but we have given it a completely
modern overhaul that reflects the ambitions of a new generation – a more efficient and modern way to
shop,at your convenience.
All our products and own brands – Action Gear and Krane – are manufactured in strict accordance with
the specifications and standards set by GAF, to endure the varying demands of the environment – from
headwear to footwear through to uniform and accessories.